Woodinville Pix PLUS
We have finally
recived a contribution of pictures and artifacts from a classmate who began her school life at Woodinville. 'Cookie' Kaelin has graciously donated many of the elements of her class years both at Woodinville and Bothell, to which we say a rousing,
THANK YOU, COOKIE !
I have been pleading with the "eastern" contingent of our classmates for these past five years and now I will include as many pictures and details that I can fit on this page. This first entry, as described by Cookie, is a ledger kept by the principal of Woodinville Elementary, Mr. Braga. It shows the names of all who attended WES during those 8 years. Although the printing is tiny, you may be reminded of those you shared your early grade school years. Red underline are those who graduated and came over to Bothell Junior High in the 9th grade.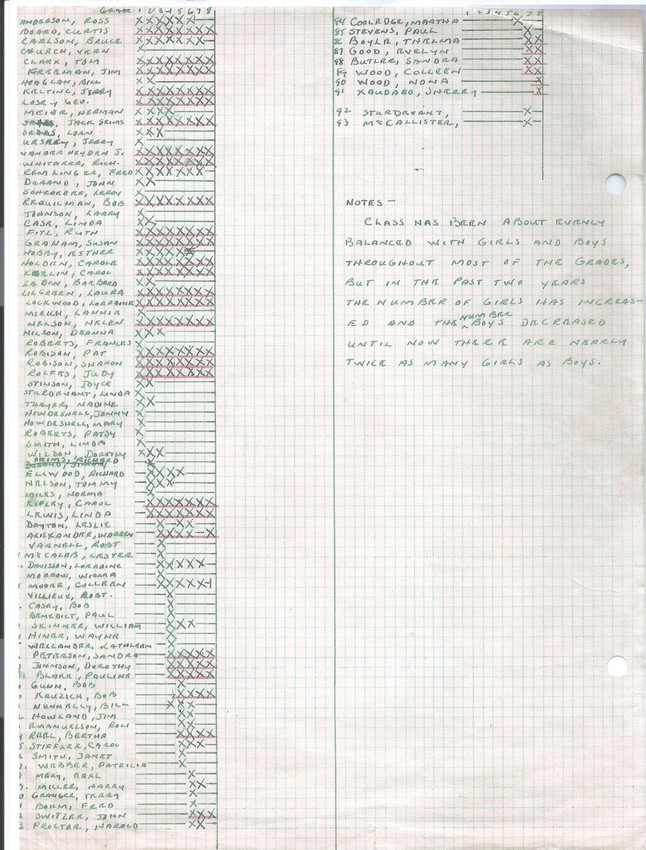 And now onto the individual class pictures. Cookie cannot find the 2nd & 4th grade class pictures, so please continue searching through your 'stuff'.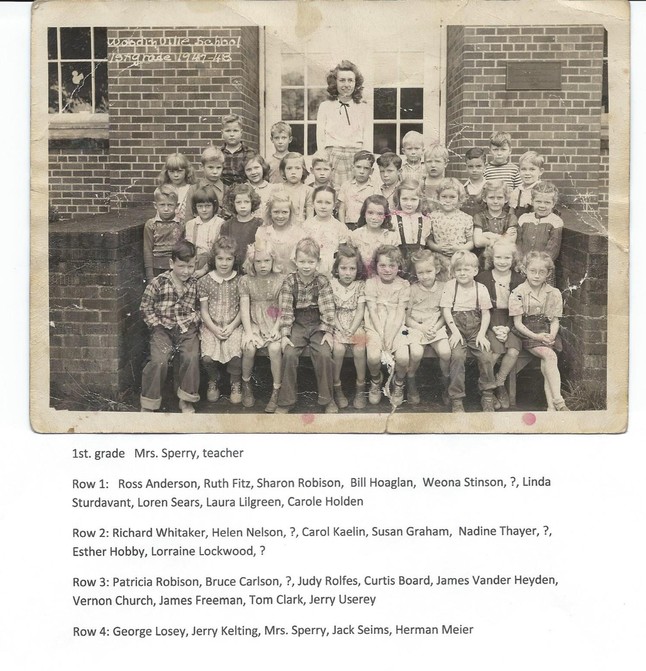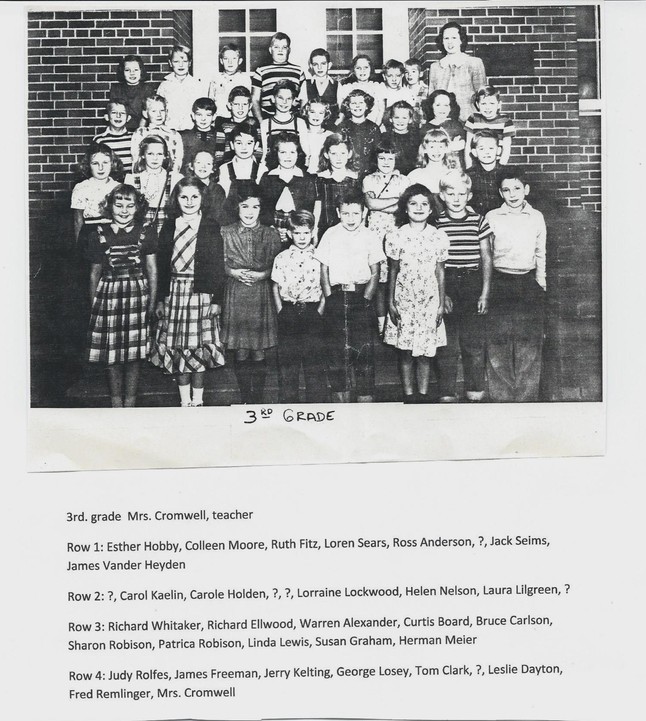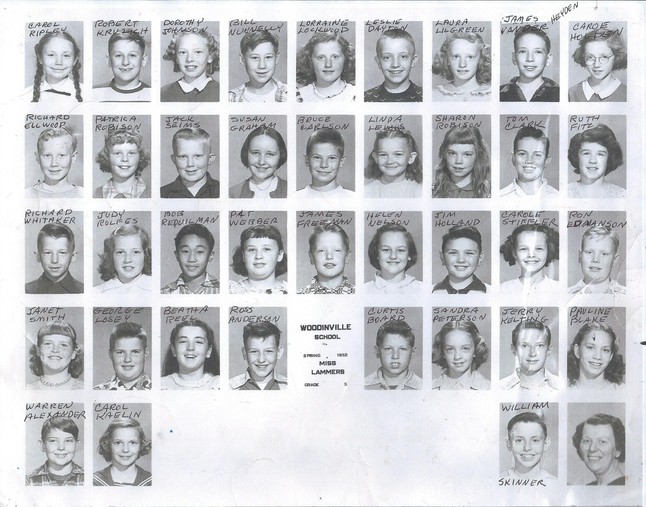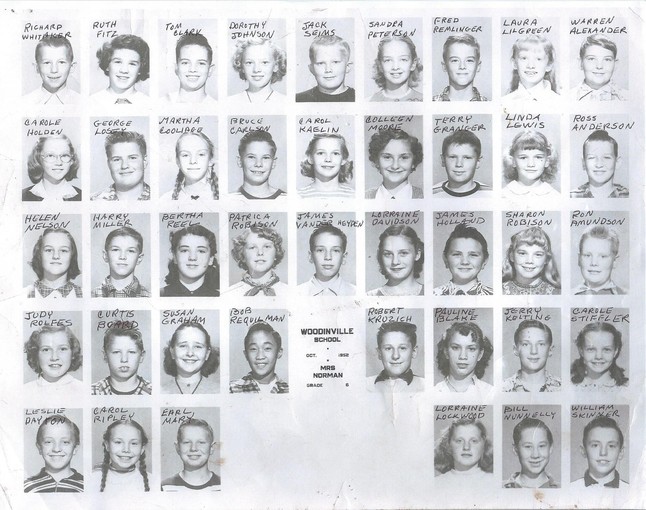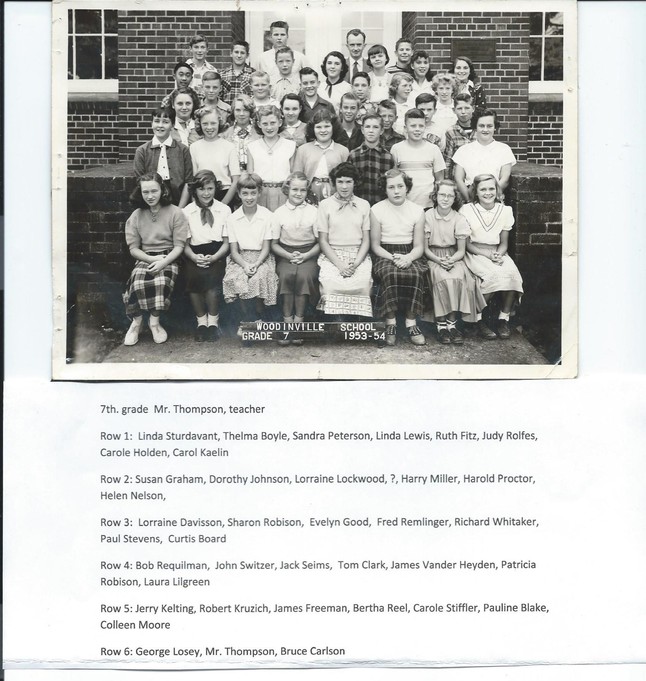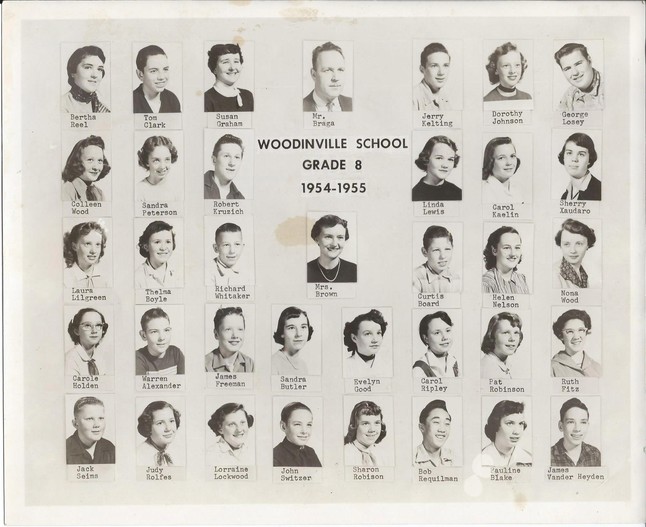 Newspaper article of the graduation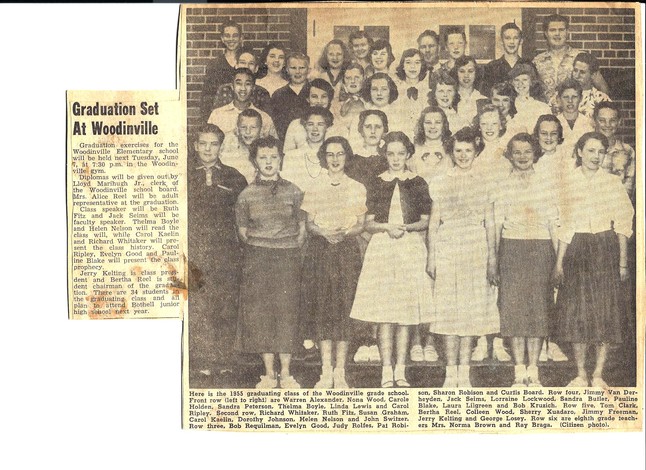 Another picture of the 8th Grade class from Jim van der Heyden (2nd row, far left)