Bothell School Pix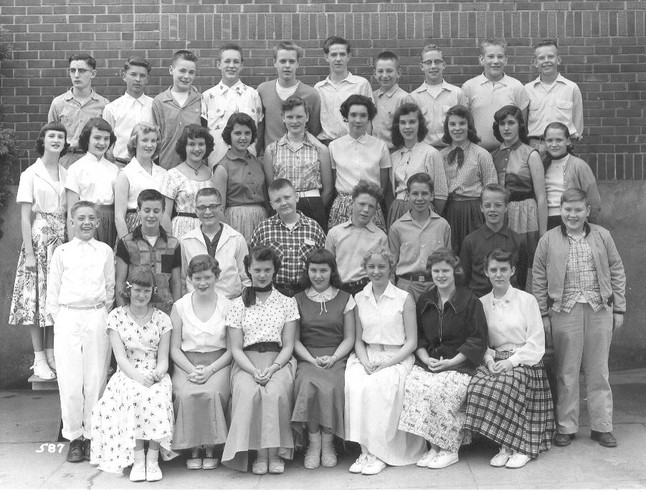 Bothell Junior High - 8th Grade
We've talked about this picture and none of us can remember much about it. . .Admin.
---
These next two pictures are from a birthday party, for whom I don't remember, in someone's basement that I don't remember, but I can tell you. . . it sure looked like fun. Must have been a Hawaiian theme based on our attire.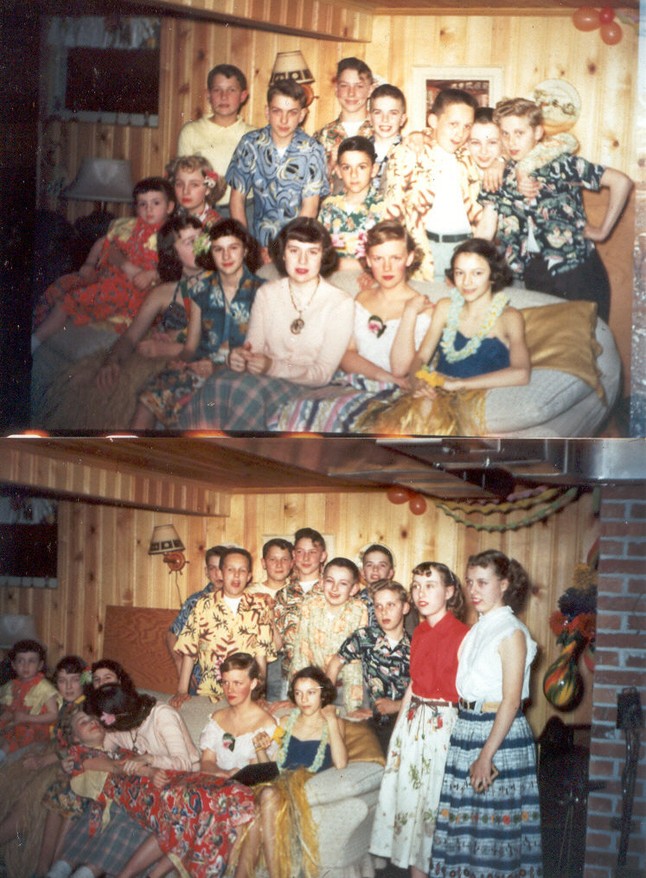 If anyone can remember the details. . .click on the "Contact Us" link and let us know. I'll post the facts.
EARL KEENEY HAS ADDED THIS UPDATE
"I took the pictures and the party was at Charlene Walters' Grandmothers' house. They had a rec room and wet bar in their basement up on West Hill above the football field next to our house."

I can name the following in the party: Girls first L to R Charlene Walters, Florence Stephenson, Cami Peterson, ??, Rosemary Bartleson (so serious), Maeva Johnston. Guys L to R Eric Omli, Daryl Anhalt, ??, Bill Price, Dave Garner, ?? (Benson I think), Darwin Thornton. The little people are probably siblings of someone. Two girls on R in bottom are unknown also, look like twins almost. Can you add the names of the unknown?
Administrator
---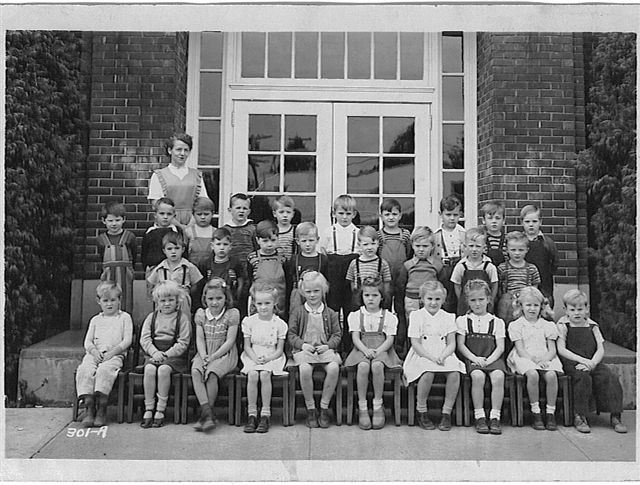 Bothell Elementary - Kindergarten Class 1946-47
Are you in here?
---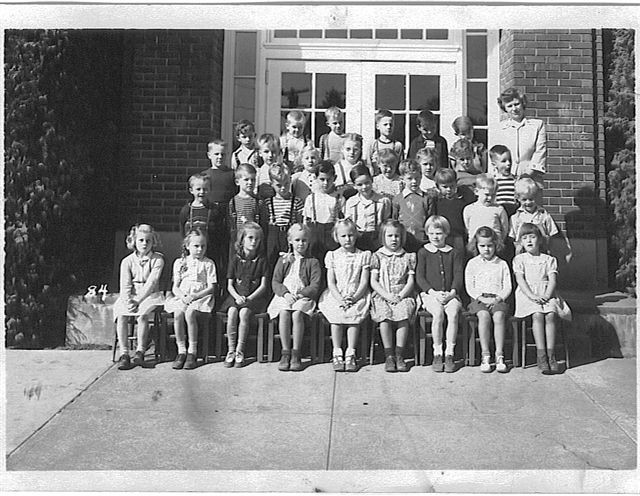 First Grade 1947-48
---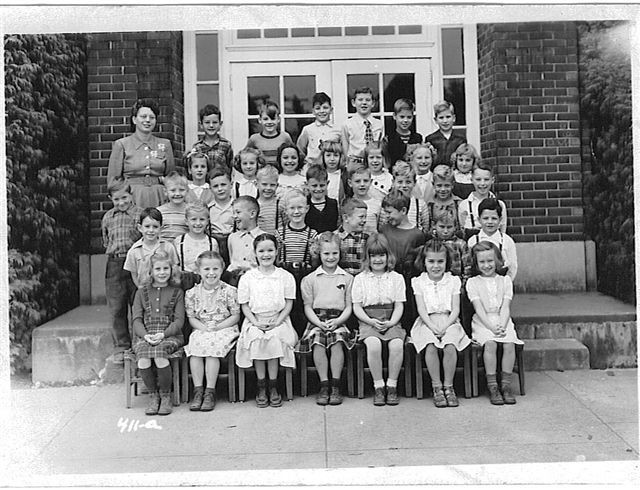 Second Grade - Bothell Elem 1948-49
---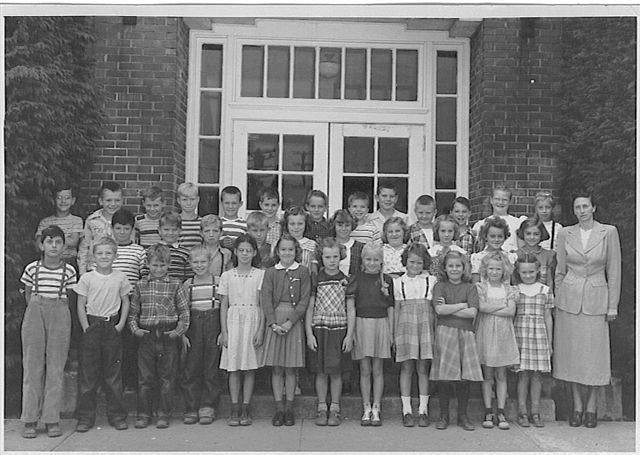 Bothell - 3rd Grade 1949-50
---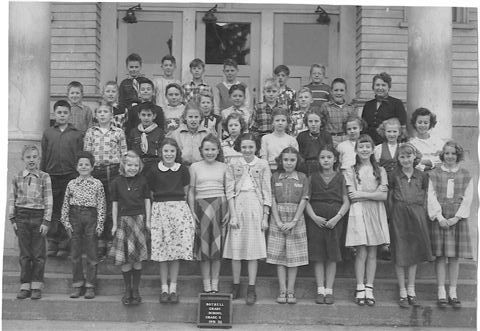 5th Grade - 1951-52
Now we can begin to recognize some of you.
---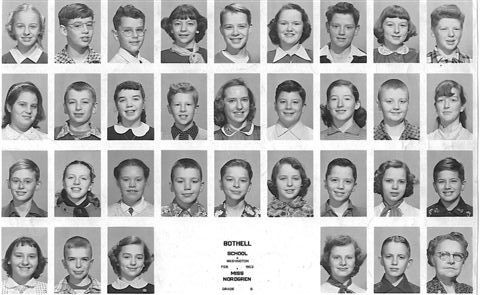 Ahah ! ! 6th Grade well-scrubbed faces.
Bothell Elementary - 1953-54
---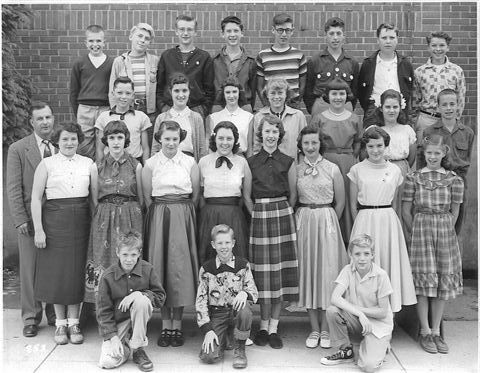 Bothell Junior High School - Mr. John Carter, Homeroom Teacher.
1953-54
WE'VE ARRIVED ! !
---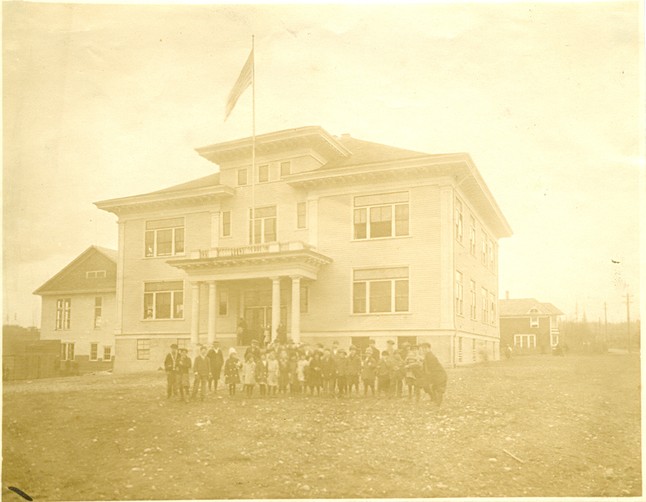 Sorry for this being so light in contrast - - These photos courtesy of Bothell Historical Museum. Circa 1907.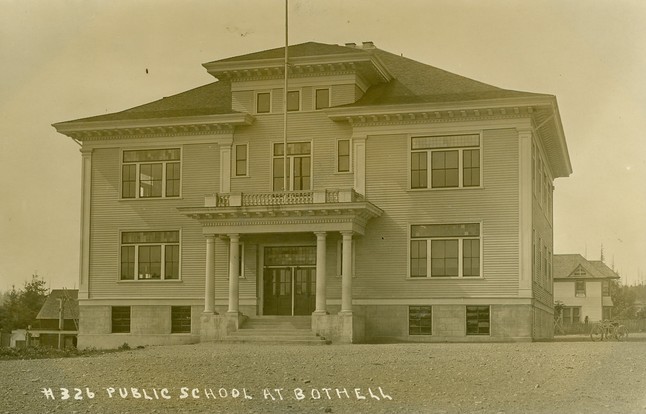 This picture looks like a finished construction of the Bothell School. Also circa 1907.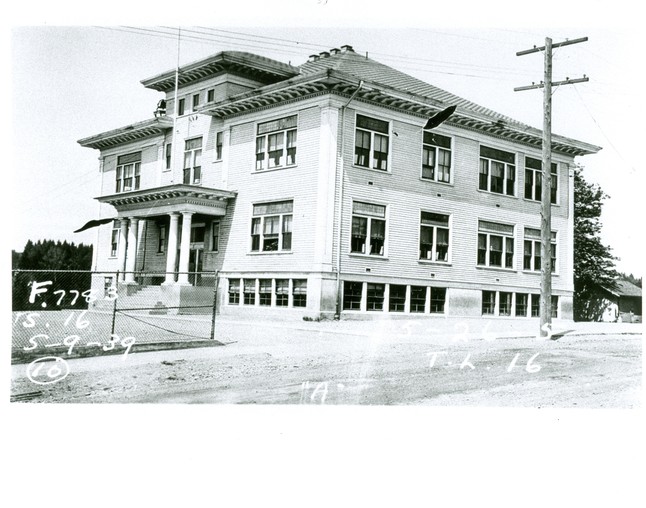 Although the Historical Museum states this is circa 1950, there is a date printed in lower left corner of 5-9-39. So you make the call. Actually doesn't matter much does it. Thanks to Duane Heiny for forwarding these for inclusion to our web site.
This following picture came from Colleen - - it was her confirmation class from (she thought) the Lutheran Church in Bothell. Back row-Cami Peterson, Marsha Danielson, Georgia Jones, ? ? , Ken Knutson (partial hidden), Pastor ? ? , ? ?, Keith Twedt, Connie Nichols. Front row-? ? Colleen Johnson, Linda Randsopher, ? ? , ? ? , Phyllis Hoefer, ? ?. If you know the identities of anyone, please send an email thru the "Contact Us" link. [* * * UPDATE 5/8/2021 from Linda Ransopher Sinnett - - - - The Pastor is Rev. Dennis Anderson and standing next to Linda R (front row center) is Diane Lewin from BHS Class of '57 **]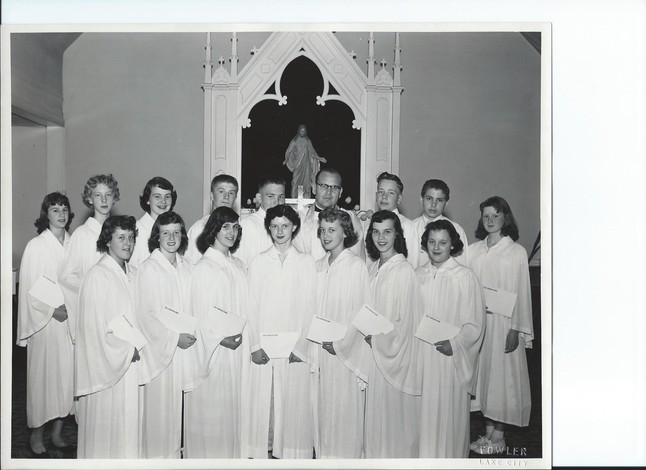 Now for some Graduation Day items. Al Potts has supplied these for inclusion to the website.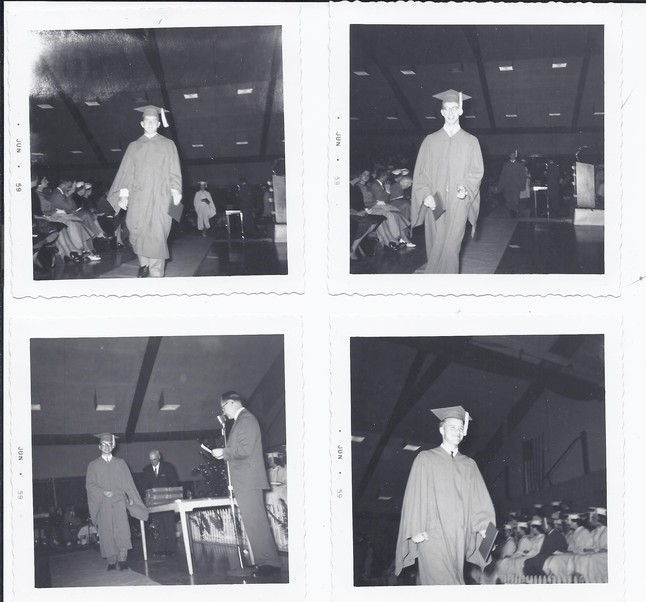 This was the commencement handout, in all it's glory.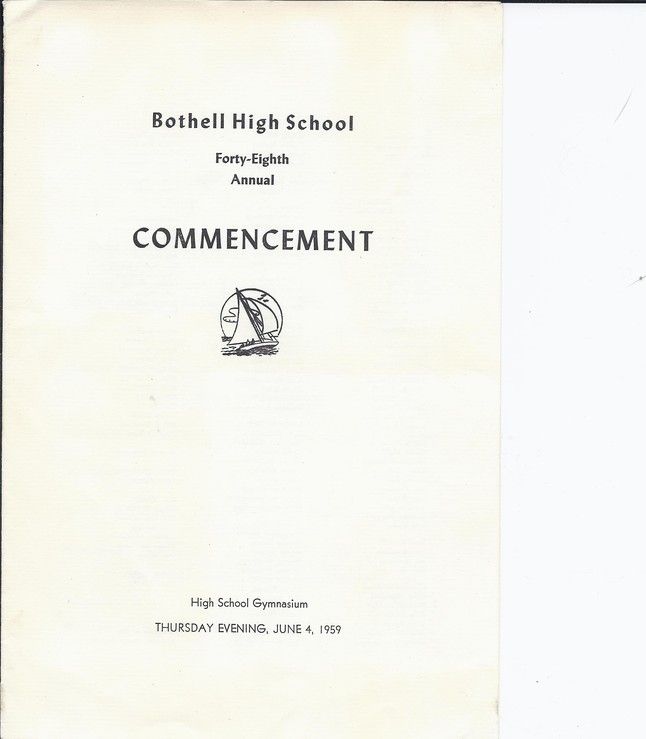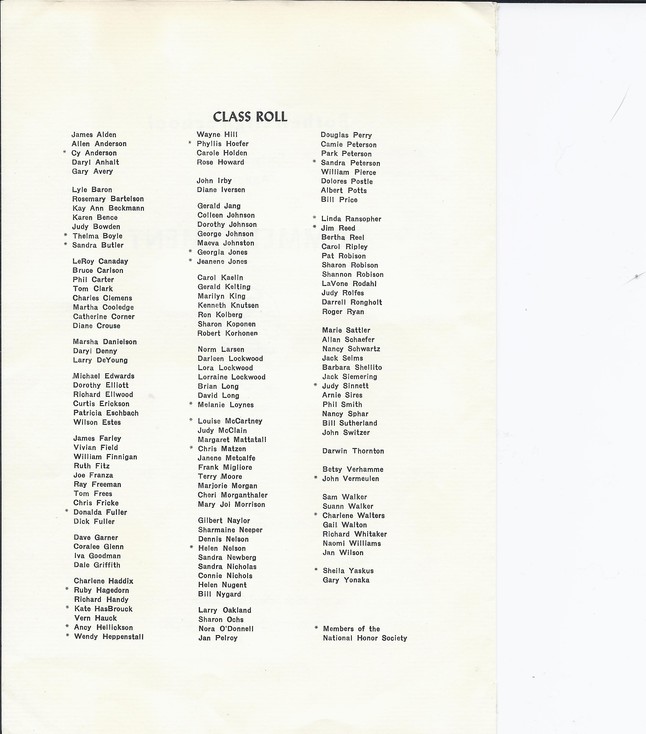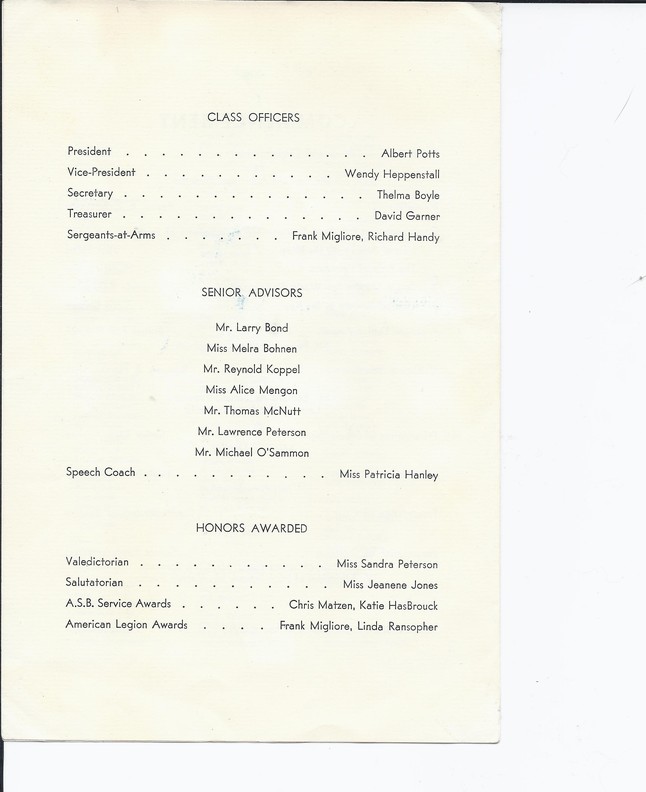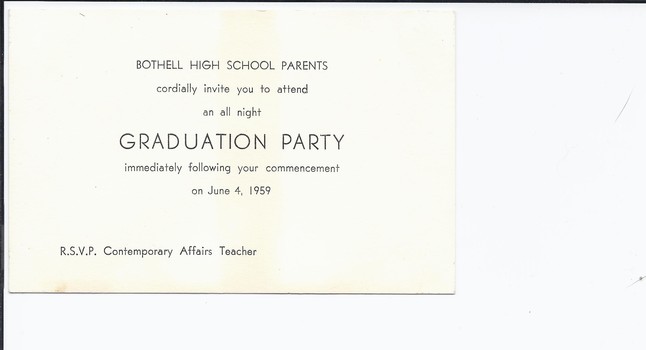 Just in case you didn't see the newspaper article of our Baccalaureate . . . here it is. I wonder if the class speakers can remember their speeches.